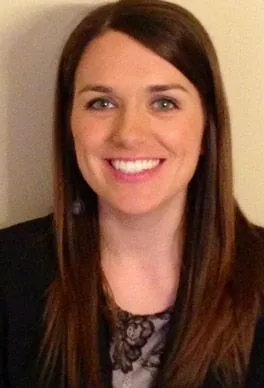 Dr. Natalie McKee became the newest addition to our team of doctors when she joined the practice in July of 2013. Growing up in Sharonville, and attending Princeton High School, Dr. McKee was a long time patient of Ritter-Hagee Optometry. She went on to The Ohio State University and received her Bachelor of Science degree in Biology. While at Ohio State she donated her time and energies to "Service for Sight", a charity that assists people with visual impairments. Dr. McKee received her optometric training from Illinois College of Optometry in Chicago, IL. She graduated from optometry school in 2012, Magna Cum Laude. Following graduation, Dr. McKee completed a yearlong residency program in primary care and ocular disease at the Louis B. Stokes Veteran Affairs Medical Center in Cleveland, Ohio. During her training, Dr. McKee developed a special interest in diabetic eye care, macular degeneration, glaucoma and other ocular conditions affecting our aging population. She also is very adept at tackling unique contact lens cases and truly enjoys working with children of all ages.
Dr. McKee is a member of the American and Ohio Optometric Associations, through which she volunteers for the RealEyes program. Through the RealEyes program, she visits local elementary and middle schools to educate our youth on the importance of maintaining good eye health and receiving proper eye care.
Dr. McKee currently lives in Hyde Park. She enjoys golfing, cooking, jogging and spending time with family and friends in her spare time.